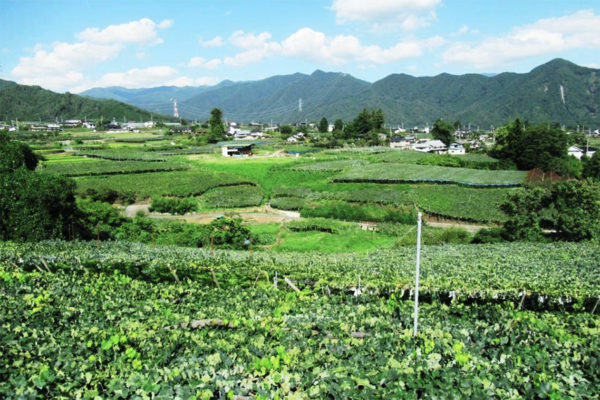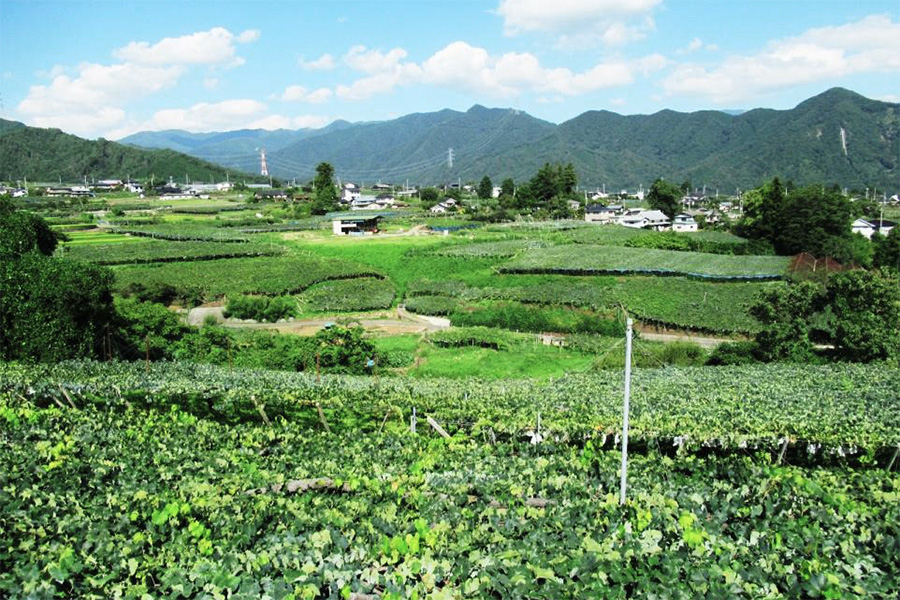 This time a story of "Vineyards winding through the scenery – Yamanashi Prefecture Kyoto Area" was authorized by Japan Heritage.
"Japan Heritage" (Agency for Cultural Affairs authorizes a story to talk about culture, a tradition of our country through local historic charm and characteristic as "Japan Heritage".)
I am made up mainly of an area, and maintenance utilizes materiality full of indispensable charm and immaterial various cultural assets group generally in reciteing a story and is intended that I plan local activation by sending it to not only the country but also the foreign countries strategically.
【Story summary】
In the eastern part of the Kofu Basin, a vineyard spreads out from the flatland to the slant place, and the light and shade of colored leaves shine on a day in a scatter rug of the deep blue, autumn in early summer and charm various scenery every season.
The vineyarding informed that I began in the Nara era changed the land which was rice field and Kuwahata once into the vineyard of the one side by wisdom and the laborer of ancient people, and local as everyday liquor, the wine brought up rooted in the vineyard again. A technique and the building reciteing the history are inherited and still adapt myself to it in the scenery of the vineyard.